Discover Szczecin anew!
Szczecin is a truly unique city. What sets it apart from other Polish cities is that it has it all: amazing nature, a unique geographic location, rich history, spectacular points of interest, and exciting open-air, artistic and sporting events.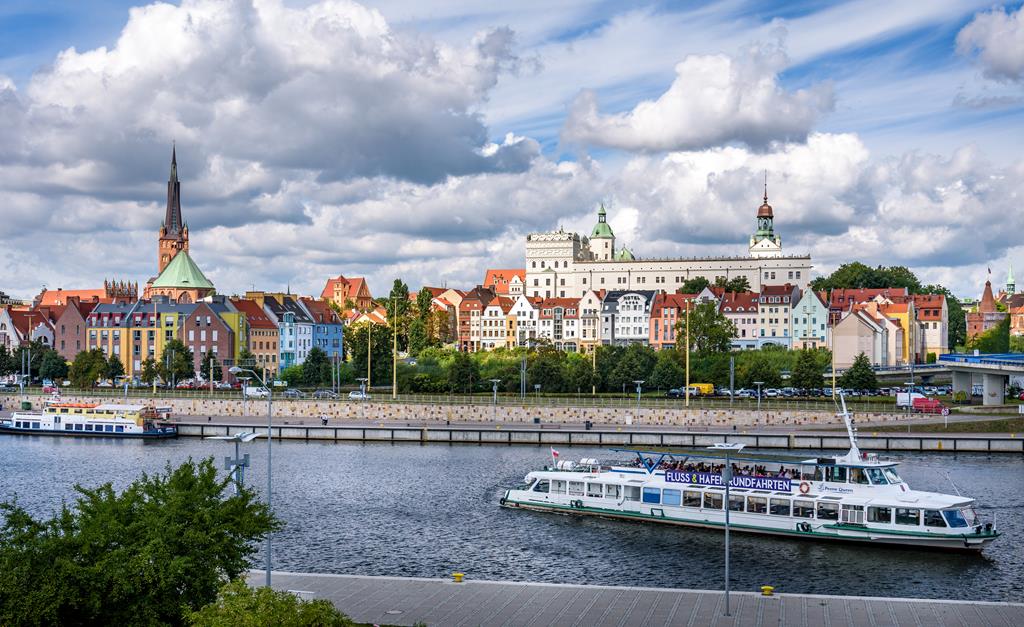 One way to discover the beauty of Szczecin is to set off on the City Tourist Trail, which covers the most important spots of the Western Pomeranian capital. Simply follow the red dashed line on pavements in the centre of the city. The 7-kilometre trail connects 45 major attractions of the city centre and starts/ends near the main railway station. It will take you around the famous Chrobry Embankment with its spectacular buildings on the eastern bank of the Oder, the Gothic St. Jacob's Archicathedral Basilica and the beautiful Pomeranian Dukes' Castle, which has been successively renovated.
Another attraction along the way is the spectacular Mieczysław Karłowicz Philharmonic Hall, which received the 2015 Mies van der Rohe Award for the most beautiful building in Europe. Right next to the glass philharmonic hall is the Centre of Dialogue Upheavals, located under the Solidarity Square. It is a branch of the National Museum which presents an original perspective on the turbulent post-war history of Szczecin and Western Pomerania. It was awarded the Building of the Year 2016 title at the World Architecture Festival in Berlin.
One of Szczecin's biggest attractions, and one that is seldom found in other Polish cities of this size, is its unique waterside location. Seen from the water, the city makes for a truly spectacular view, not just thanks to its many marinas and renovated boulevards but also, or mainly, its natural surroundings, fauna, flora, the pristine "Natura 2000" areas, and the many canals, islets and wetlands. You can experience all of this by going on a trip in a kayak, motorboat or passenger boat.
The city's location on the Oder is particularly useful during outdoor sailing events. In 2017, Szczecin will yet again host the Tall Ships Races finale, a large-scale event that attracts the world's largest sailing ships, talented artists and hundreds of thousands of Polish and international tourists. From 5–8 August, the city will turn into the European sailing capital again!
A conglomeration of islands, canals, beaches and bays – a kind of a Floating Garden. Water, green areas and freedom – this is what Szczecin is like. You must see it with your own eyes and... Discover Szczecin anew.
Lean more: visitszczecin.eu